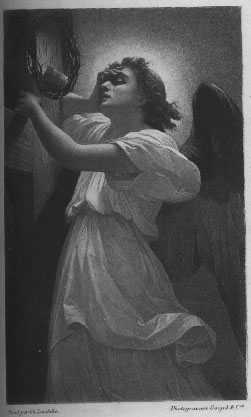 Written at the Foot of a Crucifix
All ye that weep come unto One who weeps;
All ye that suffer come to One who cures;
All trembling hearts, be still; he pity keeps;
All passers-by, oh, tarry: he endures.
From Contemplations, Book III, 1842
another translation:
You who weep, come to this God, because he weeps.
You who suffer, come to him, because he cures.
You who tremble, come to him, because he smiles.
You who pass, come to him, because he endures.
Note: translation based on a combination of a machine translation, and the translation above.